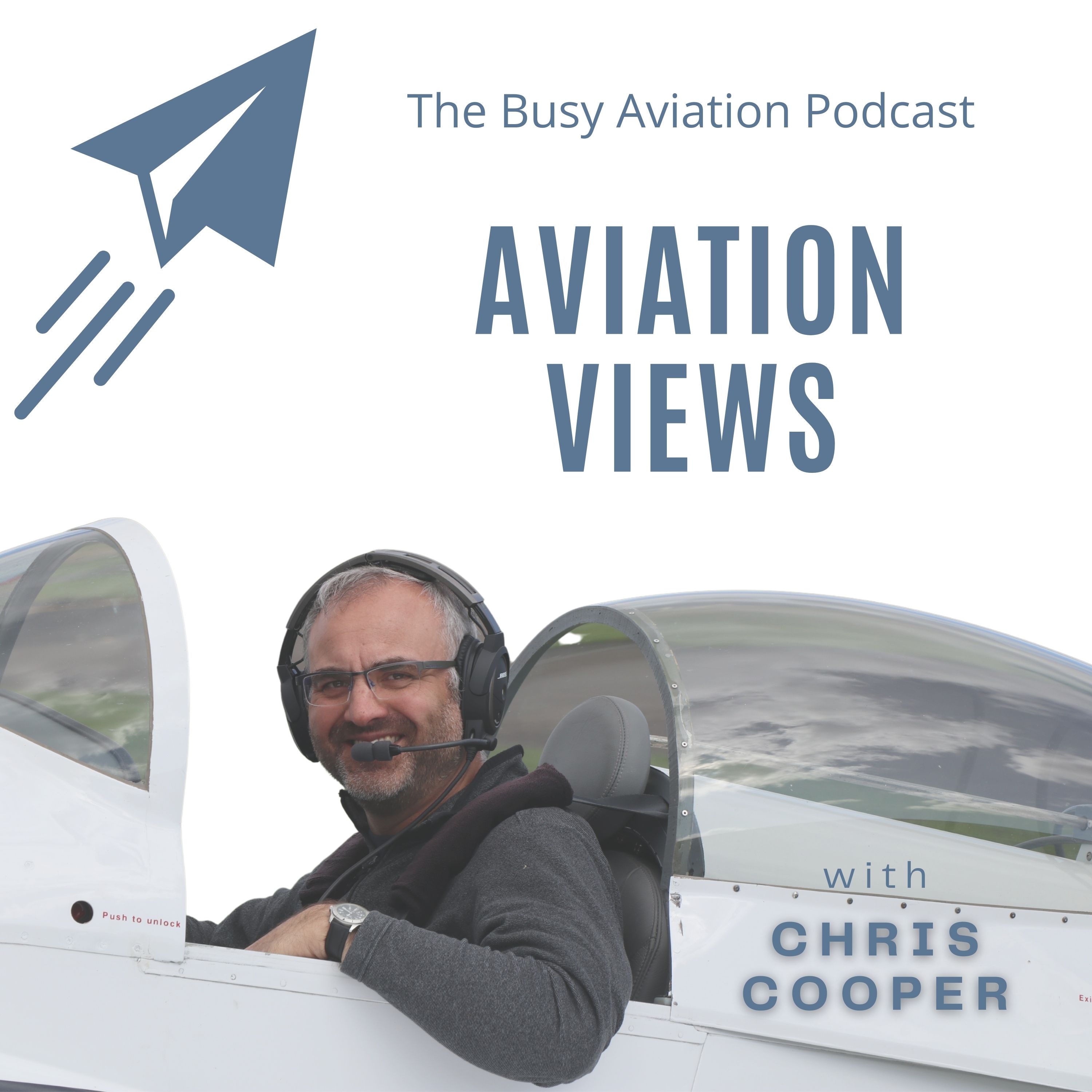 The Busy Aviation Podcast takes a view on all aspects of aviation from commercial fixed-wing to the world of rotary. Chris has spent most his life flying something - from model aircraft to heavy helicopters. His 36 years of aviation both military and commercial flying experience allows him the opportunity to connect with fellow aviators and talk (endlessly some would say...) about flying, aircraft and anything that defies gravity!
Episodes
Monday Mar 07, 2022
Monday Mar 07, 2022
In episode 8 of the Busy Aviation Podcast, I talk to Kathryn Vinclaire of Flight Path Productions about her upcoming film, "Women at 36,000 feet".
Kathryn is a film-maker, professional voiceover artist and also a passionate aviator.  During our chat, we talk about her love of all things flying but also how there are still barriers to women entering aviation.  Kathryn gives us some fascinating insights into why women find it harder to enter the profession gleaned from many of the interviews her company have completed in the run-up to launch.
Film making is not cheap and getting a starter project like this off the ground takes a lot of funding.  If you would like to help, please take a moment to subscribe to Flight Path Production's newsletter here.
It was great fun and really interesting talking to Kathryn (and cat...) and I wish her all the best for the film.  If you are an aviation business looking for a new audience or customer base, podcasting is an awesome way to get your business message out there but also to have fun and entertain at the same time.  If you would like to appear on the Busy Aviation Podcast, please get in contact by visiting our website here.
I hope you enjoy the episode and thanks for listening!