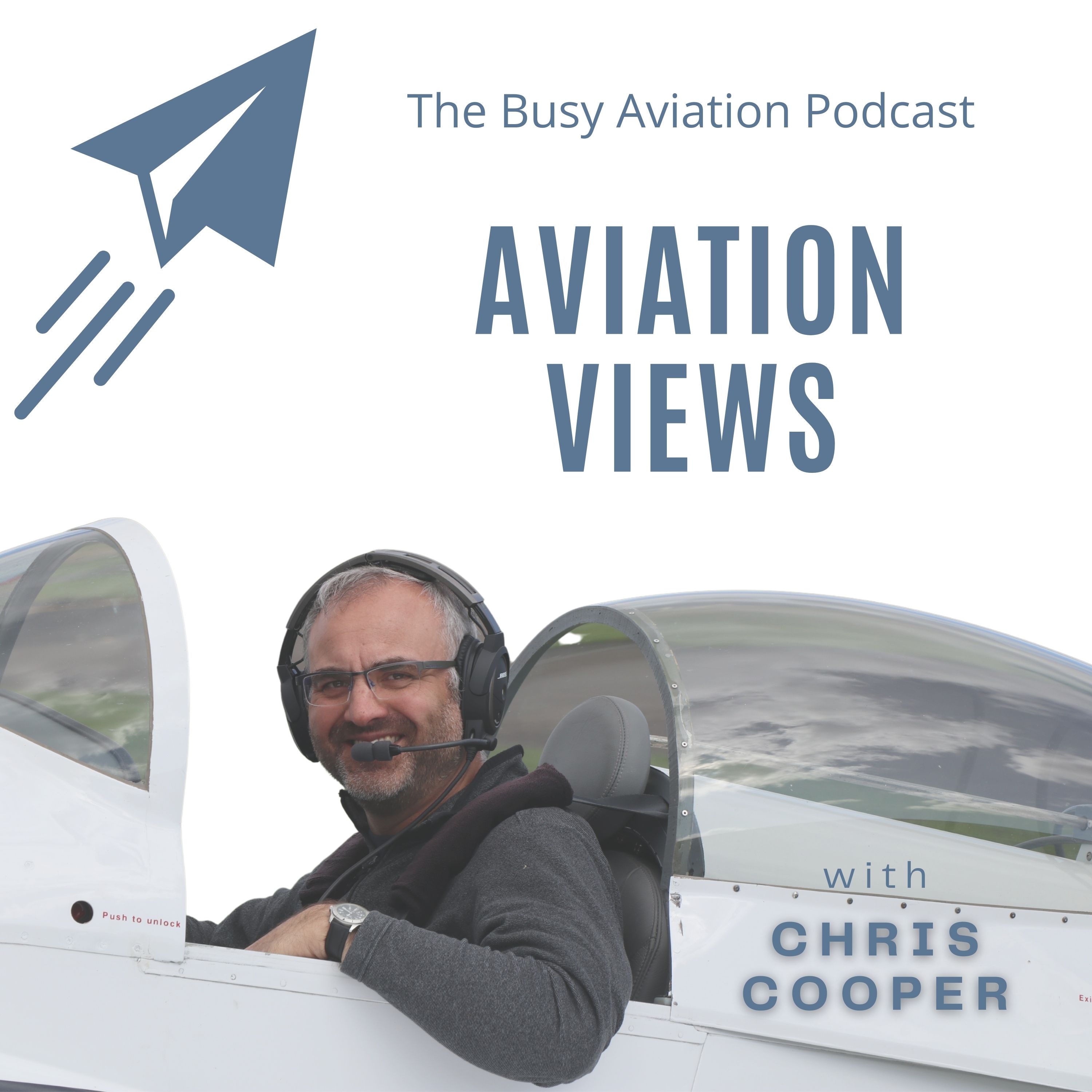 The Busy Aviation Podcast takes a view on all aspects of aviation from commercial fixed-wing to the world of rotary. Chris has spent most his life flying something - from model aircraft to heavy helicopters. His 36 years of aviation both military and commercial flying experience allows him the opportunity to connect with fellow aviators and talk (endlessly some would say...) about flying, aircraft and anything that defies gravity!
Episodes
Saturday Feb 12, 2022
Saturday Feb 12, 2022
Peter Docker is an accomplished aviator but also a teacher, presenter and author.  Peter spent 25 years in the Royal Air Force rising to the rank of Group Captain and commanded a frontline VC10 squadron.  Peter has used his aviation and senior management experience to teach leadership that is focused on commitment and human connection.
In his latest book, "Leading from the Jumpseat" Peter lays out how important it is to hand over control and uses many practical aviation examples to demonstrate this most important management skill.  Quite moving in places, Peter's style is one of humble confidence, a phrase he uses to illustrate one of the tenets of his management style.
In episode 7, we talk about Peter's experiences gained whilst in the RAF but also his wide-ranging industry experience since leaving including time spent working alongside business guru and coach,  Simon Sinek.  It's a fascinating journey and I for one gained so much from Peter's insight into management plus some excellent aviation moments - I hope you do too!
Take a look at Peter's website here and buy his book from wherever you are in the world, here.
For more podcasts, news, views and aviation business information, please visit our website at www.busyaviation.co.uk and if you would like your aviation business to appear on the podcast or feature on the website please get in touch by contacting us at:
www.busyaviation.co.uk/about/contact or call +44 1224 460420
Enjoy, take care and fly safe.